If your home was built before 1978, chances are pretty high that there is lead-based paint somewhere in your home.
The government banned the use of lead paint in homes in 1978, and for good reason. Lead paint can be extremely hazardous to the health of you and your family, and the older your home is, the higher the chance that it has lead-based paint.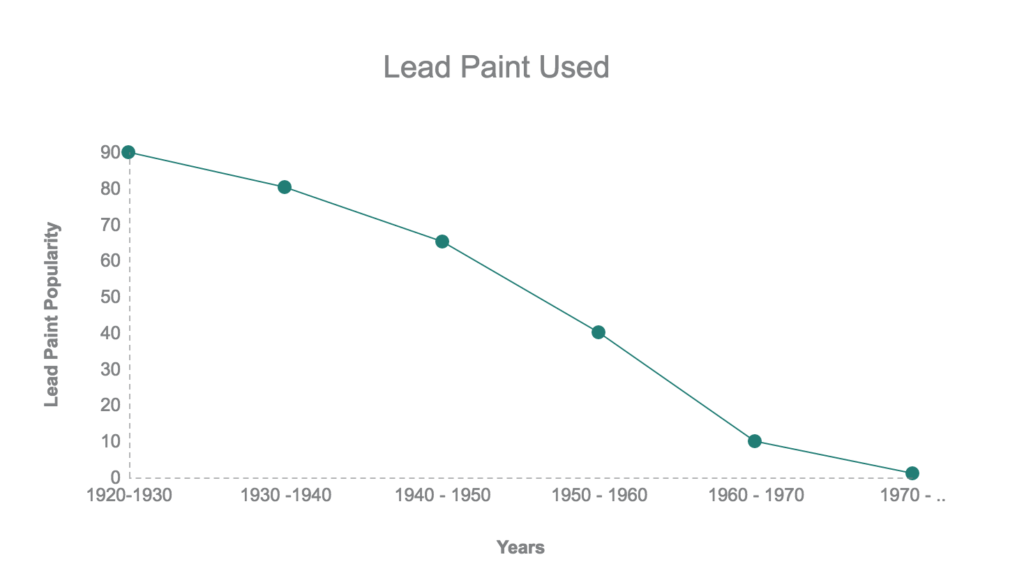 Find out more info about lead-based paint on EPA.gov, linked here.
The good thing about lead paint is this: as long as the paint is not DAMAGED (peeling, cracking, chipping, etc.) it is usually not a problem.
The problem occurs when the lead-based paint starts chipping and your 2 year old eats one of those paint chips, or when your new puppy decides one of those paint chips would make a good treat. You must also remember that lead-based paint isn't ONLY on walls. You can find lead paint on stair railings, windows, doors, porches, exterior walls, ceilings, floors, kitchen cabinets, and more. We know where to check for lead-based paint and our inspectors are EPA federally certified.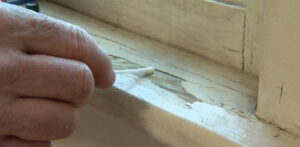 Lead-Based Paint Dust
Another issue you can run into with lead paint is "paint dust". When indoor surfaces containing lead paint rub together they create lead paint dust. This dust then flies through the air and is a potential health hazard. For example, if you have an old window that was painted with lead-based paint, and you open that window, the surfaces with the lead paint on them rub together. This causes friction, releasing that lead paint dust into the air. THIS is one of the most common causes of lead poisoning.
How can we help you?
At Bill Wilson Inspections, we have invested in state of the art training to provide lead paint investigation and risk assessment services. The XRF equipment used in non-destructive and leaves no gouges or marks on the existing paint. This is a completely non-invasive way to check for lead-based paint in your home. Our lead paint risk assessment checks 10 to 20 building components for lead paint. It also includes a risk opinion from an EPA federally certified risk assessor.
You can find out more about our lead paint risk assessment services here.
We know the health of your family is of utmost important to you, and it is of utmost important to us too! If your current home, or the home you are considering purchasing, was built before 1978, give us a call!